Alomost 13 years' experience in Rice Cooker Inner Pot.
Quality certificated: ISO9001:2008
Die Specifications:
1. Product name: Rice cooker inner pot;
2. Produce material: Al1010;
3. Material Thickness: 1mm;
4. Die type: Single-satge stamping dies;
5. Stages Number: 6;
6. Tool life:300,000 shots
Related Pictures: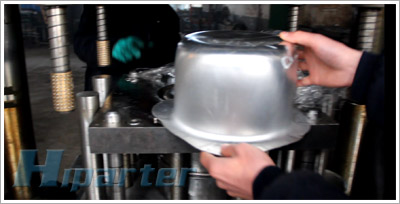 Rice cooker inner pot drawing die;

Part Size: D=238mm;

Die Size: 790*560*810mm;

Machine: Hydraulic press machine;

Tonnage: 250T;

Choose material which is suitable for drawing;

Material with film or brush drawing oil when drawing to avoid twinkle;

Control the speed when drawing;

Try to change the drawing tolerance to avoid twinkel,too;

Made in Qingdao,China.
Advantages of service:
Rich experience;

ISO9001:2008 by SGS;

Resonable  die structure;

Standard die with detailed 2D/3D drawings;

In-house  for all the machining work;

One-stop service;

On time delivery;
Supply perfect technology support.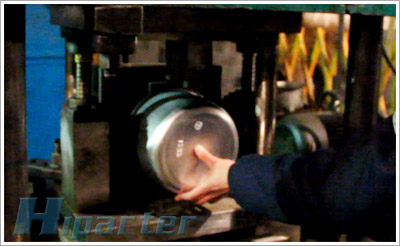 Press the words on the pot.