Material:  stainless steel;

Thickness: 0.4mm;

Die material: SKD11, Cr12mov;

Die type: progressive die;

Die life:  500000 shots;

Die Size: 1000*630*331.9mm;

Weight: 1100kg;

Press: 160T;

Lead time: 35days
Related Die Strip:
Use suitable stages to guarantee the sizes in tolerance.
Related Progressive Die: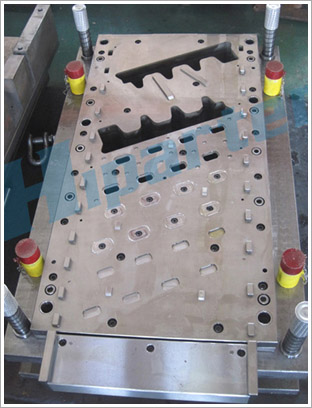 This progressive die is  exported to Argentina.
Die is made in 2010.